If you rent outside of the Bilt Rewards Alliance and are approved for the Bilt Mastercard, you can pay rent directly through your property's online payment portal without fees by using a Bilt Rent Account. For this payment method, we'll generate a unique routing and account number for you to use in your resident portal. Whenever your unique routing and account numbers are used to pay rent, we'll charge your Bilt Mastercard for the same amount. That way, you earn points on rent without paying the processing fees normally associated with using a credit card in an online payment portal!
You can also use BiltProtect to pay rent without using your credit limit, by pulling the full rent payment directly from a linked bank account (kind of like a debit card). You'll only need to do this setup once. After you complete account setup, you'll be able to use this account from within your online payment portal. To set up your Bilt Rent Account, follow the instructions below:
1. Select the Pay Rent tab and tap Pay Rent Online.
FYI, this method works for online payment portals, Venmo, PayPal, Apartments.com etc.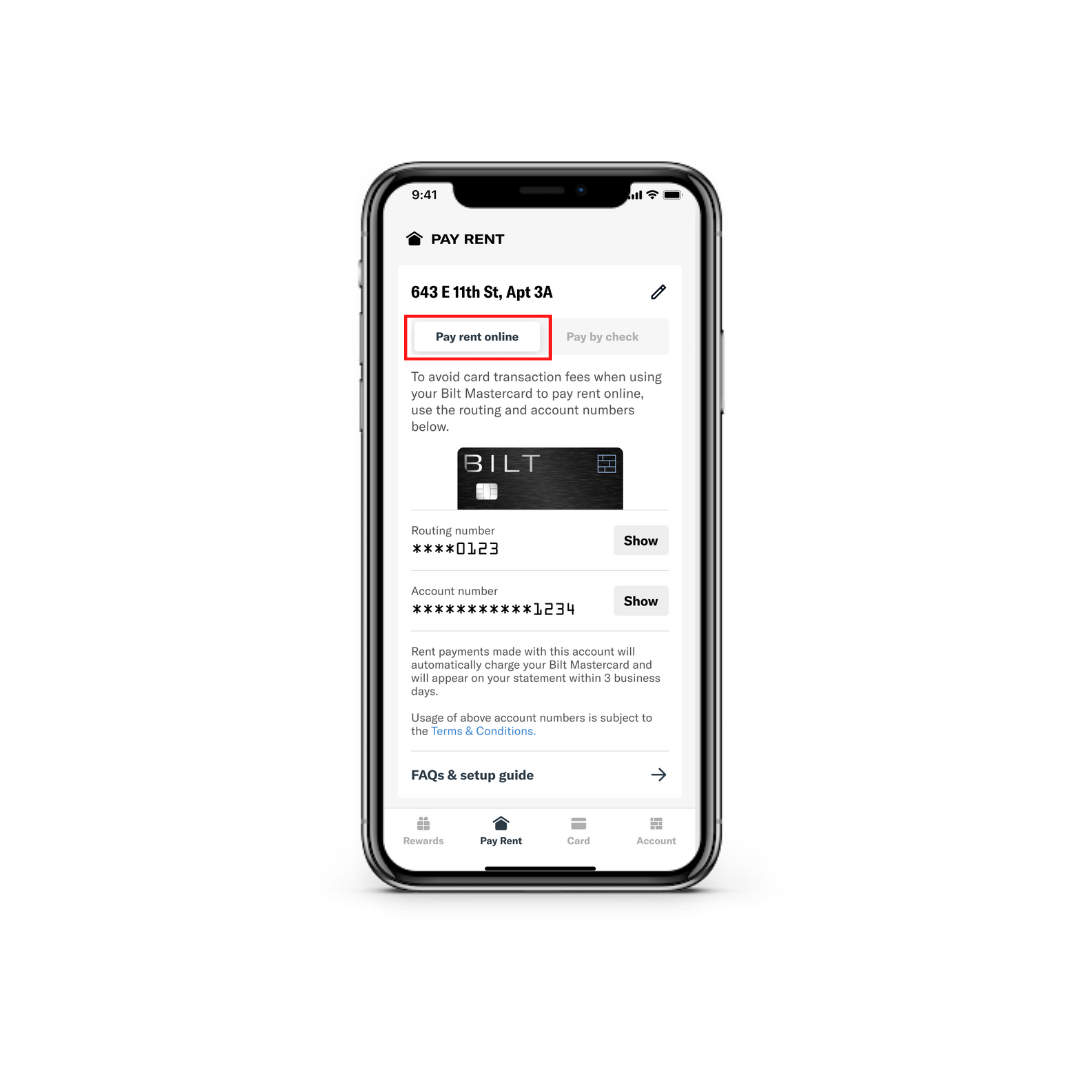 2. Tap 'FAQs & Setup Guide.'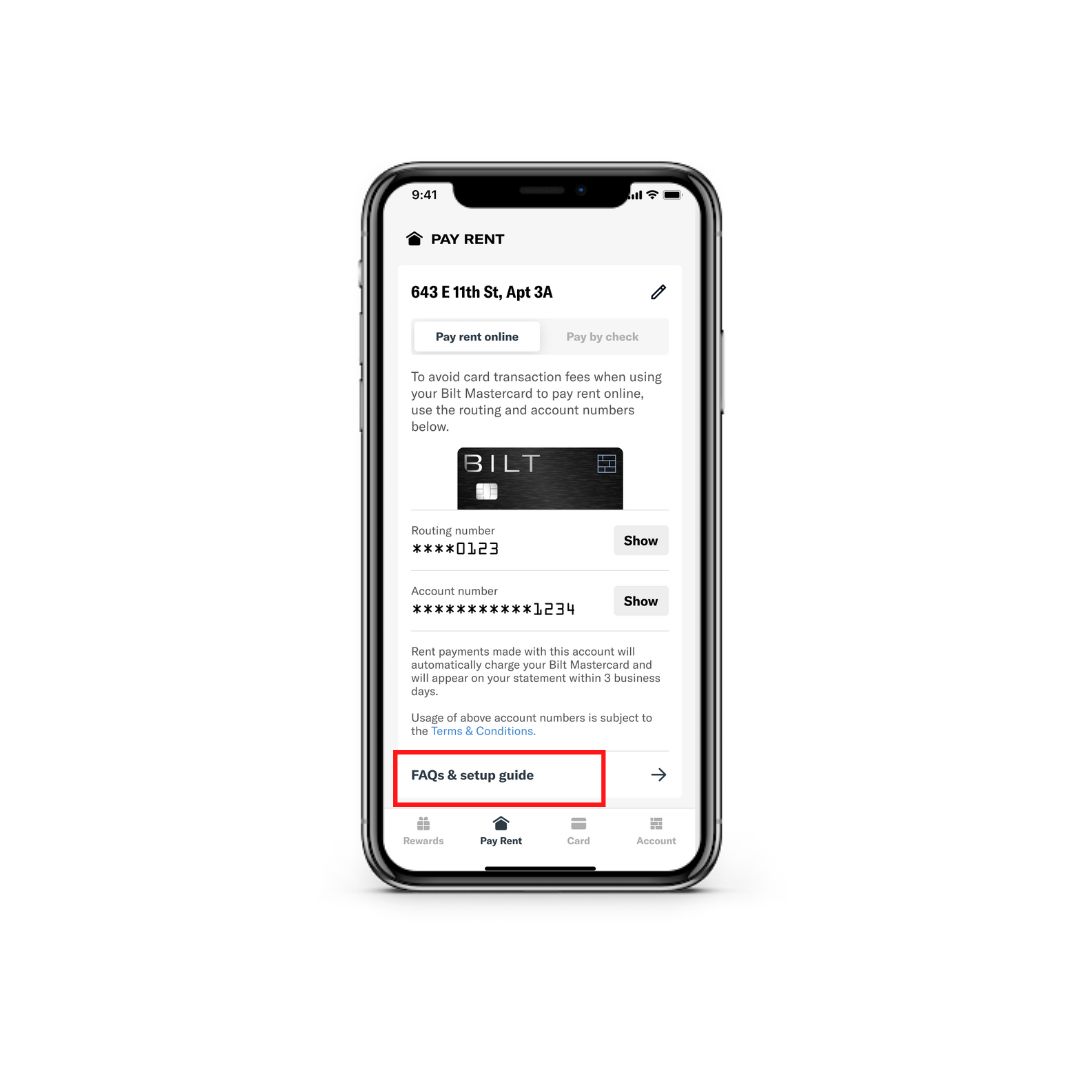 3. Go to your online payment portal, log in, add a new Bank Account (some portals may also call this option e-check or ACH). To avoid fees, do not select credit card.
4. When prompted in your portal for account details, come back to the Bilt Rewards app and hit 'Next: Account Details.'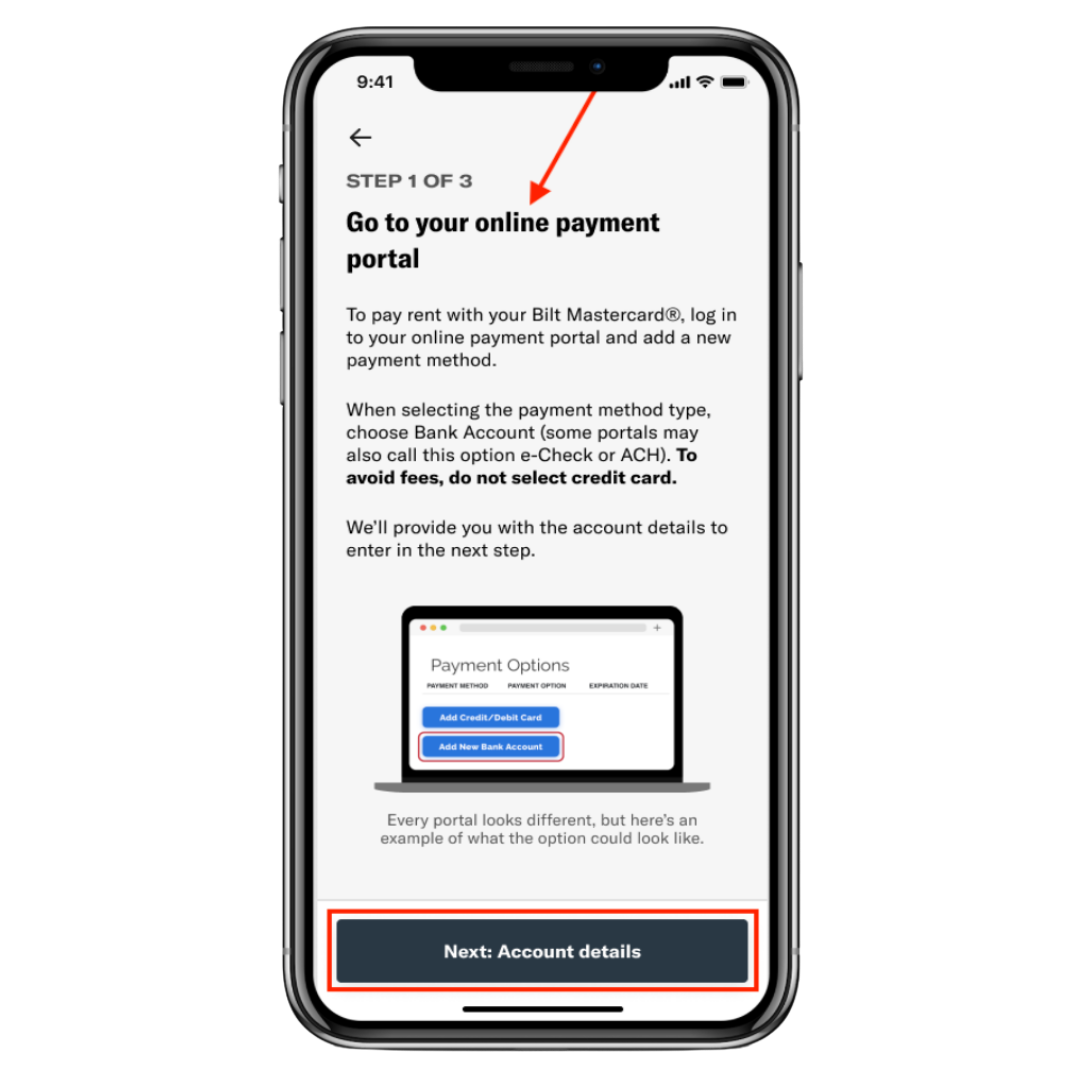 5. Use your unique Bilt Rent Account details from the app and enter them into your online payment portal.
6. Check that the account and routing numbers from the app match what's in your online portal then tap the 'Next' button.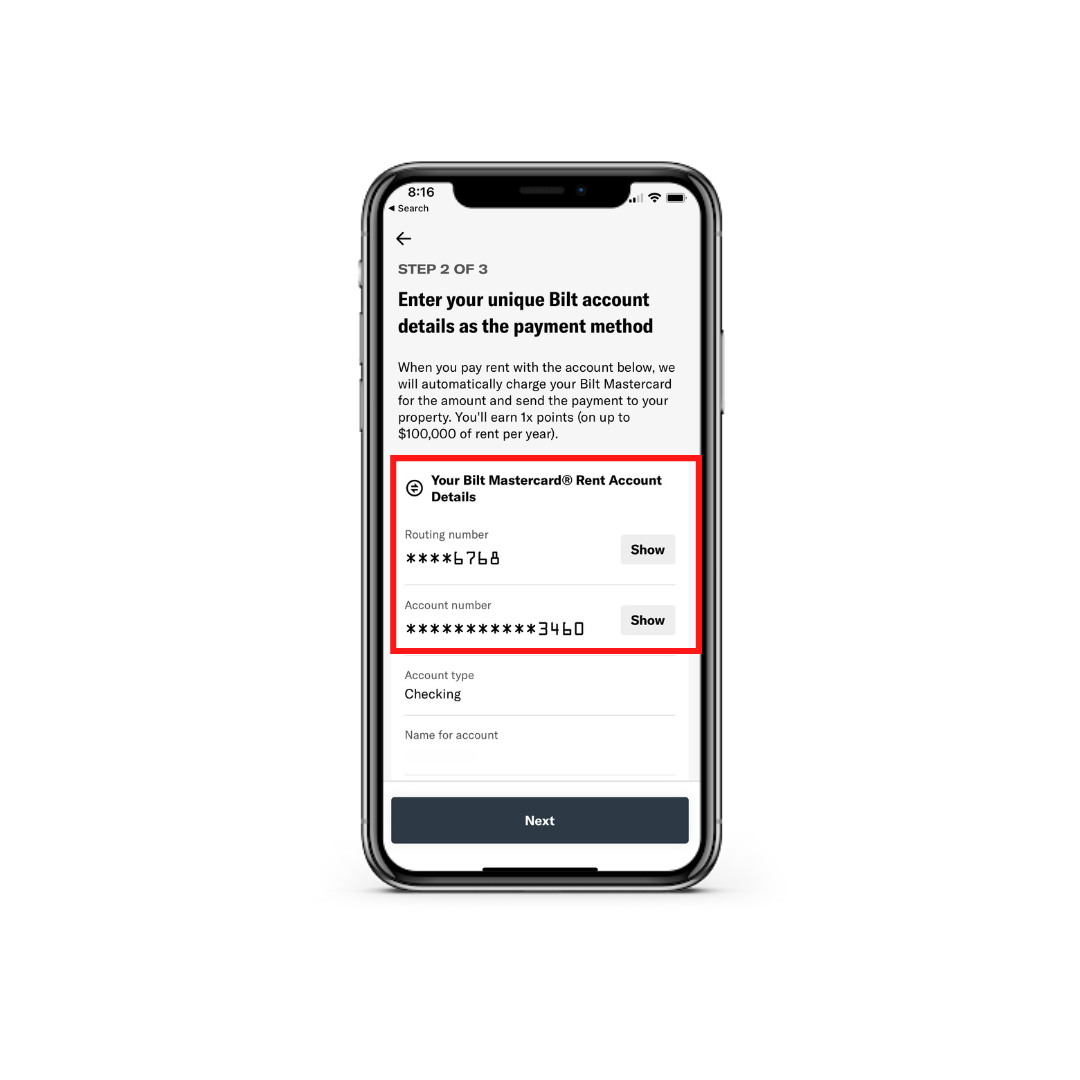 FYI: some portals require new accounts to be verified using a small deposit (also called a penny test). If account verification via deposit, you will receive an email from Bilt with the deposit amount. Depending on your online portal or the third-party site you're using, this could take anywhere from 1-3 days, so if you don't receive an email or text message immediately, don't worry!
7. Check your available credit before submitting your payment. If your credit is sufficient, and you'd like to submit your payment without using BiltProtect, tap 'Done' and submit your rent payment in your online portal.

If you'd like to enable BiltProtect, continue reading!
8. Check your available credit, then tap 'Done' to continue setup and enable BiltProtect. Do not submit your rent payment in your online portal until you have enabled BiltProtect in the app.
9. Once you've ensured BiltProtect is on, submit your payment in your online portal using your Bilt Rent Account.
10. That's it! You've successfully set up your Bilt Rent account and submitted your payment.