Easily pay rent and earn points at any apartment using the Bilt Mastercard, without the usual credit card transaction fee. Here's how:
1) Paying Rent Online
2) Paying Rent by Physical Check
Note-- Please follow the instructions below. Attempting to use your Bilt Mastercard directly in an online portal without following the instructions may incur a fee.
If your property uses Bilt to collect rent, you'll initiate your rent payments directly in the Bilt mobile app or on our website. If you have the Bilt Mastercard, your Bilt Mastercard will appear as a payment option at checkout and the 3% card transaction fee will be waived for you.
For Bilt Members who do not live at a Bilt Alliance property, you'll need to be approved for the Bilt Mastercard to pay rent with Bilt. If your landlord processes rent payments using an online payment portal, follow these steps:
In your online portal or Venmo/Paypal app, go to Add Payment Method. Select "Add Bank Account". This might also appear as "E-Check" or "ACH". Do NOT select credit card.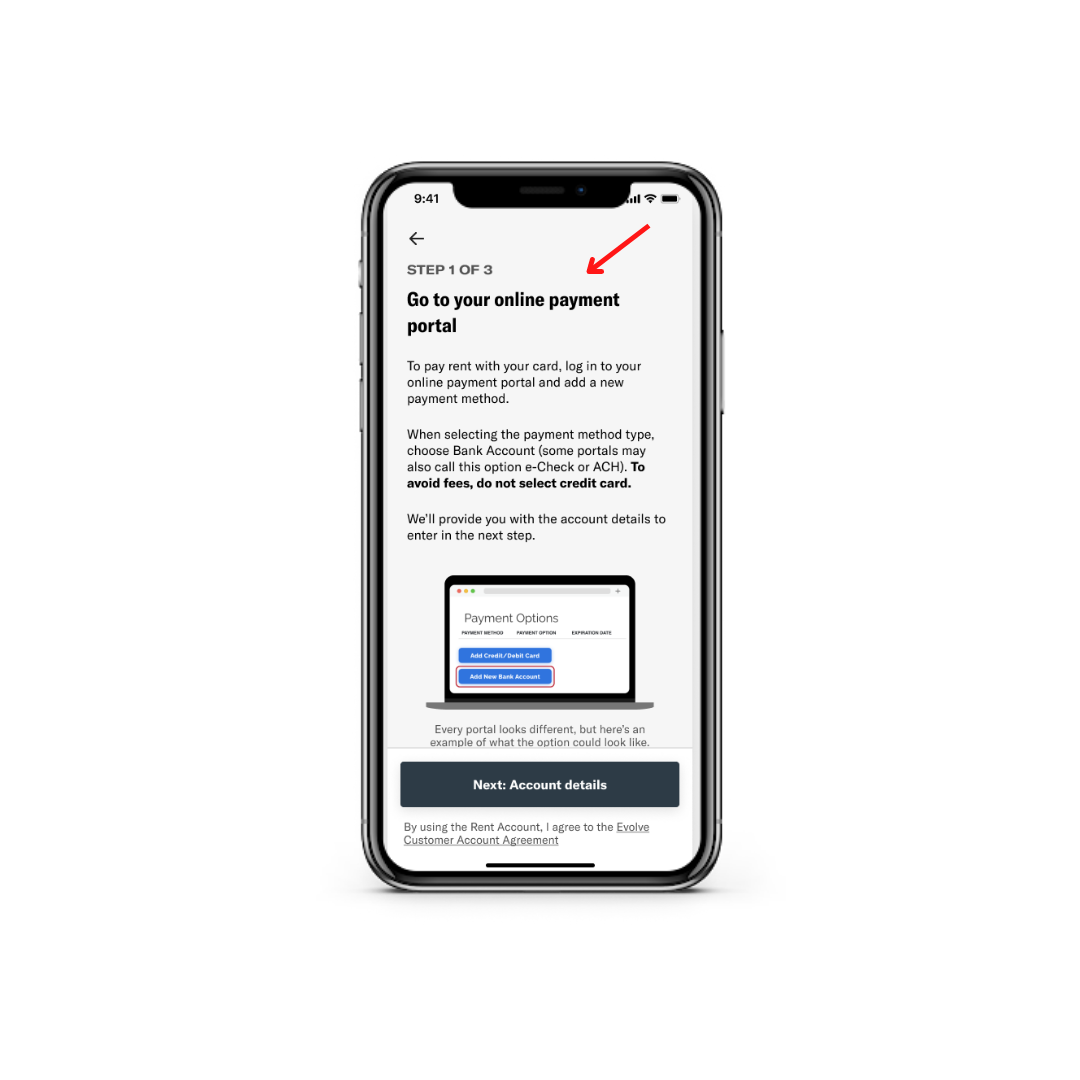 Enter the bank account's routing and account number found in your Bilt app.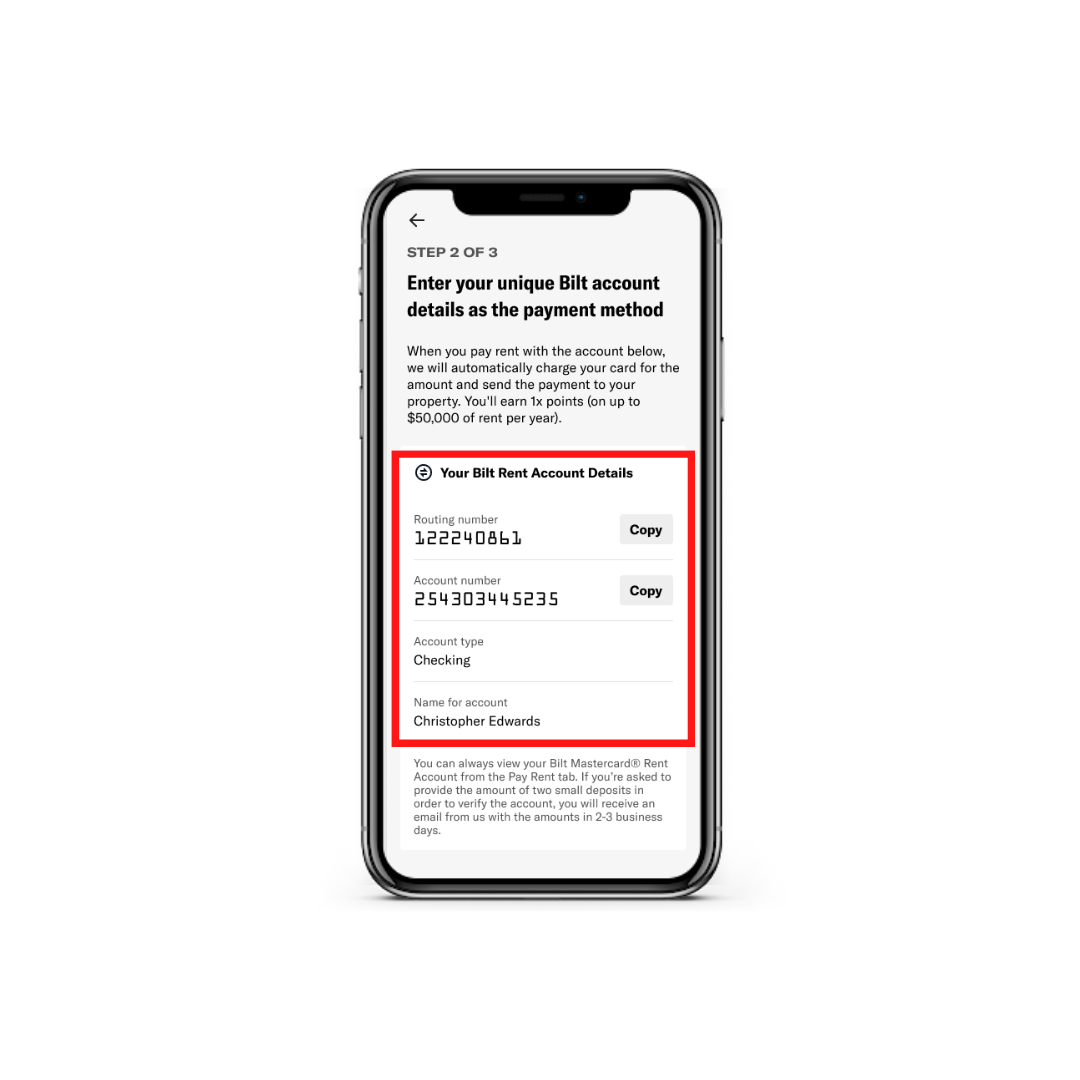 3. If your portal requires a micro-deposit to verify your account, Bilt will notify you via SMS and email when the deposit amounts are received.
Note: Micro-deposits can take 1-3 business days to be received
4. Submit your rent payment using this payment method. We will automatically charge your card and send funds to your landlord.
Please note it may take up to 3 business days for your successful rent payment to show up in the Bilt Rewards app and on your card statement.
If your landlord only accepts checks, you can still pay rent with your Bilt Mastercard and earn rewards.
Go to your Bilt mobile app, tap the Pay Rent tab, and select Pay by check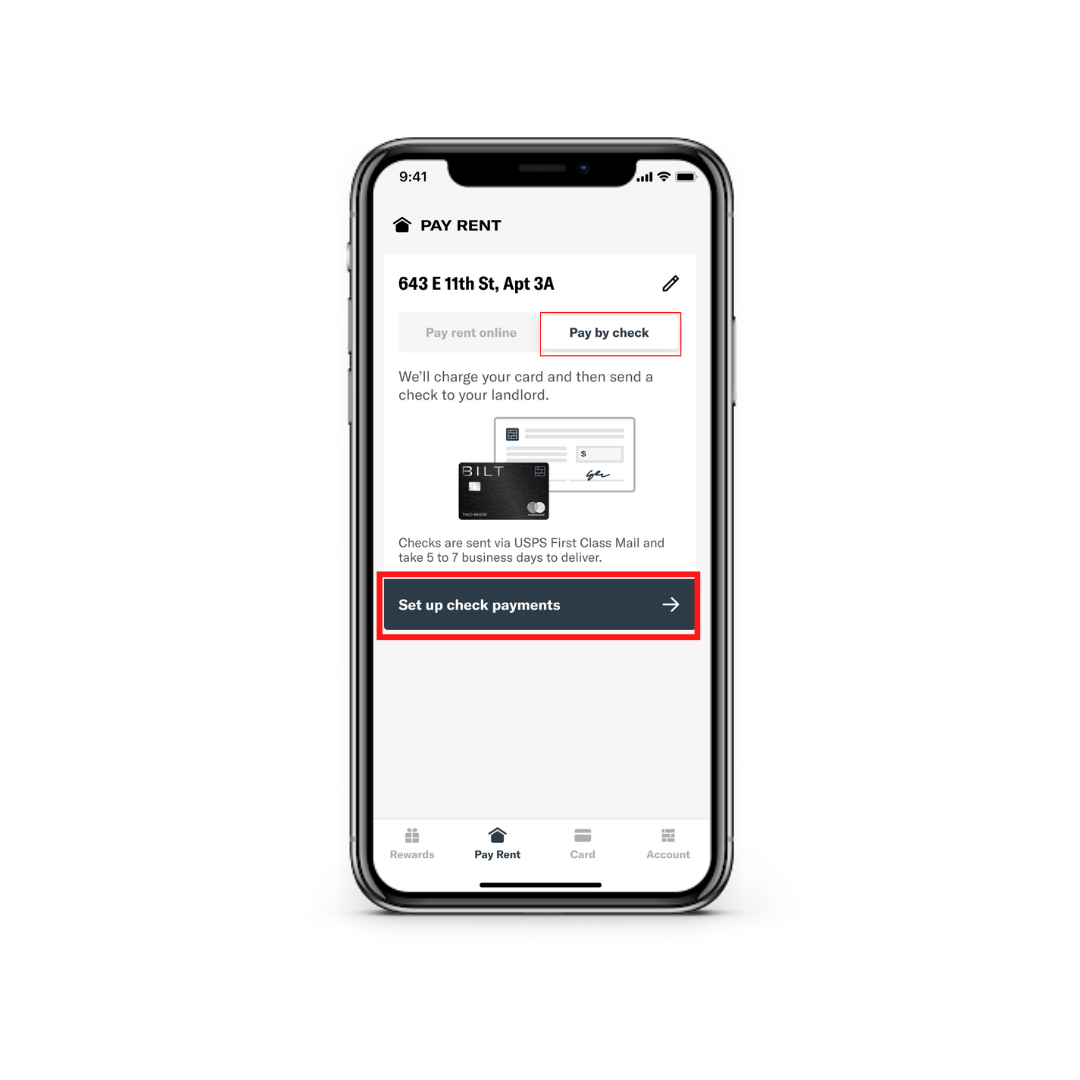 Fill out the information for your landlord and where the payment should be sent. You may be asked to provide further lease details for verification.

Submit your payment in the Bilt mobile app. We'll charge your card and send a check to your landlord on your behalf!